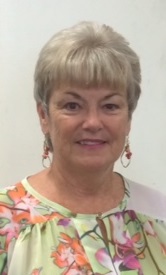 President
Rae Riner
Class of 1962
Member since 2009
After my graduation from SDHS in 1962, I went directly to San Diego State University and started the Elementary teaching program and therefore I obtained a teaching Credential and my first teaching job with San Diego City Schools in January 1968! Forty one years later I retired from the same school district and have now been loving retirement for 5 years!
Currently, I am a Group Leader/Teacher for Kids/Turn San Diego which is an organization that assists families going through the divorce process. I also am a member of Delta Kappa Gamma Women Educators, sorority and I participate in their activities. In addition, I enjoy working with the San Diego High School Alumni Association and of  the SDHS Foundation.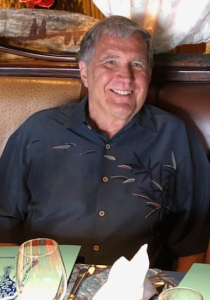 Treasurer
Klaus Mendenhall
Class of 1962
Member since 2008
Having been born in Potsdam, Germany, moved to San Diego in 1956, attended San Diego High School, graduated from San Diego State University with a BS degree in Accounting, provided him with over three decades of professional experience in Residential and Commercial Real Estate Development.  Now retired and enjoying volunteering for his local community groups Old Mission Beach Athletic Club, Mission Beach Town Council and the San Diego High School Foundation, Inc., keeps him occupied along with some travels.
He has lived in the South Mission Beach Community for over fifty years with his wife Shirley and their current stable of three cats – Sable, Mercedes and Champagne – get the rift.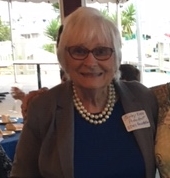 Board Member
Shirley Knox Jorgensen
Class of 1959
Member since 2009
To be available in future.
Board Member
Amy Zheng
Class of 1994
Dr. Amy Zheng is a proud Caver alumna (Class of 1994) and mom of two Cavers (Class of 2023 and 2025).  After high school, she attended Caltech, majoring in Biology and History.  She received her master of philosophy degree from the University of Glasgow in the history of medicine before completing medical school at UCSD.  In addition to her practice in emergency and urgent care medicine, she is the Medical Director for Point Loma Nazarene University's Physician's Assistant Program and professor at the UCSD and UCR School of Medicine.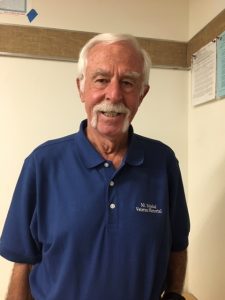 Board Member
Edward Ott
Class of 1959
Member since 2006
Ed is past President of SD High Foundation and has been on the board of trustees since 2005.  Ed graduated from SD High in 1959 and furthered his education by earning a BA degree in Psychology, at San Diego State College in 1963.
A former Lieutenant in the Army, Ott has extensive experience in Human Resource Management and worked for National Steel and Shipbuilding (NASSCO), for the last 25 years of his career.
Ed is married to Beth Quillin, also a graduate of SD High (1960), they have two children - Chris and Katy.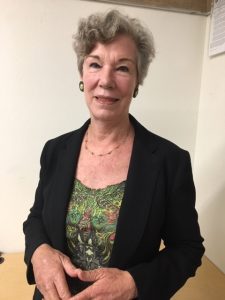 Board Member
Carolyn Sharp
Class of 1964
Carolyn is a graduate of University of California, Santa Barbara Class of 1968.
She received her Masters degree from San Diego State University. She specialized in gerontology, nutrition and long term care.
She is married to Douglas H. Sharp.
Carolyn enjoys hiking, reading, local theater, Community Associations and travel.
We are pleased to have Carolyn's support and involvement on our Foundation Board of Trustees!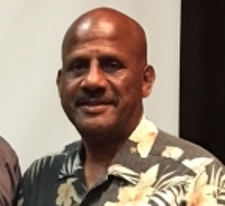 Board Member
Stan Murphy
Class of 1967
Member since 2017
Stan Murphy has a long history connected to San Diego High School.  All of his seven brothers and sisters attended SDHS.  His oldest sister, Cleta Murphy, graduated in 1948 and his youngest brother, Arthur Murphy, graduated in 1974.
Stan received his college education at the University of California, Berkeley. He taught at SDHS for 40 years and retired in 2017. In 2995, Stan was recognized as the California Teacher of the Year and as one of four National Teacher of the Year finalists. Stan Murphy created many innovative programs at SDHS such as the annual five day tour of California colleges for 35 juniors. SDHS Alumni and Foundation  funding  were both  crucial to the success of that program. Stan helped establish the first secondary exchange between the U.S. and the Soviet Union in 1987.
The International Friendship Club continues to sponsor opportunities for SDHS students to visit foreign nations.  Stan's former Social Studies students have excelled in many different occupations; among those taking political leadership positions are Fabian Nunez, former Speaker of the California Assembly; Kevin de Leone, leader of the California Senate  and David Alvarez, San Diego City Councilman.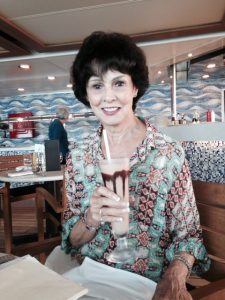 Board Member
Joni Hale Walker
Class of 1957
Member since 2012
Joni graduated from SDHS in 1957.I then attended San Diego State University and obtained a teaching credential. She taught Elementary School in Chula Vista, Los Angeles and the Bay Area.
While living in the Bay Area Joni owned and operated a high end catering business for 15 years.  After selling the business she returned to San Diego, her home town, in 1999 and resides in Del Mar.
She has have been a member of the foundation since 2012 and participates on the scholarship committee and arranges our annual scholarship banquet.
Board Member
Karen De Laurier
Class of 1996 & 1999
Member since 2008
Karen is the Scholarship Chair for San Diego High Foundation and is also President of the UPTOWN Community Service Center (North Park), for the homeless and needy.
She worked at SD High as the Coordinator of the International Baccalaureate program from 1999 to 2008.  Both of her sons are IB Diploma graduates of SD High.  She was also a French teacher at San Diego Unified School District for many years, as well as a resource teacher for second languages.  After an extended period of employment in education, she retired in June 2008.  And enjoys traveling with her husband.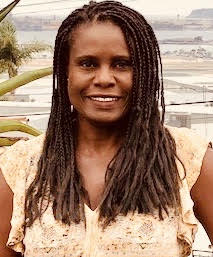 Board Member
Secretary
Barbara Prevost-Nedd
Barbara graduated from CSU San Marcos in1993, earning a BS in Accounting.  A self-employed SD High parent and Avid investor, Barbara manages apartments, among other business activities.
Barbara's interest in her free time include hiking, playing golf, reading and spending time with her family.  Barbara is married to Charles Nedd and they have two children:  David and Erick.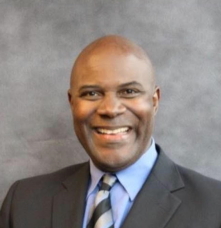 Board Member
Frank Stephens
Class of 1974
Member since 2020
Frank was inducted into the San Diego High School Hall of Fame for 2019: All-American football and baseball, most inspirational player in basketball and all-league track team.
Played professional football for the Toronto Argonauts, 1979-1980 and pre-season for Seattle Seahawks, 1978.
Currently he is in his second year of coaching at Segerstrom, where he coaches  Linebackers.  Stephens likewise has co-authored "you can't play the game, if you don't know the rules."
Married to Sharon for over 33 years, he has four children, as well as two foster sons.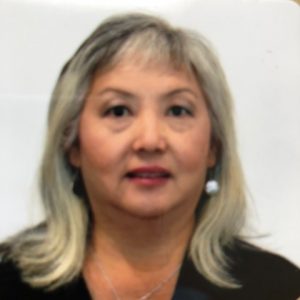 Join SDHS PTSA when her son started at SDHS in 2016.  I am  grateful for the hands on opportunity to work all the different events hosted by the school, and the different positions I held at PTSA.
When my son graduate in 2020, it was time for me to move over to Foundation, and am eager to continue to support the students.
Interest:  Baking, cooking, sewing, knitting, keeping fit, learning new computer skills and organizing.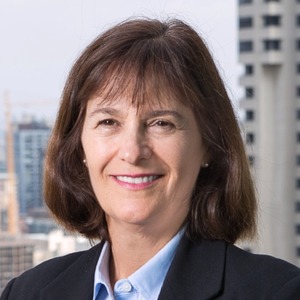 Board Member
Mary Peshel
Class of 1974
Mary was proud to attend SDHS, following in the footsteps of her grandfather, mother, aunts and uncles. At SDHS she made some of her best life long friends. Some of her fondest memories at SDHS were activities as Cavebelle.
Mary received her BA from UCLA and law degree from USD. She has practiced as a trusts and estates attorney in San Diego for over 35 years.
She was a member of the committee that organized her 10th and 20th SDHS reunions, and was active on the committee that planned the 1982 SDHS Centennial celebration.
Board Member
Vince Quitoriano
Vince Quitoriano is a graduate of the California Institute of Technology (Class of 1999) with a BS in Planetary Science. He is currently a contractor for the U.S. Geological Survey working on the measurement and modeling of earthquake impacts. He is a proud parent of two Cavers.