We need your support to continue to make a difference in the lives of our students!
Would like to ask that you consider making a Tax deductible Donation to the San Diego High School Foundation?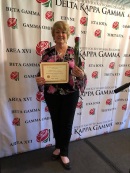 Rae Riner, Foundation President received a great honor from Delta Kappa Gamma, Women Educators Organization.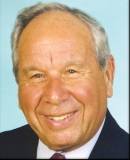 SDHS  Foundation Presented the  Joe Schloss Inspirational Trophy to Theresa Fong in honor of her commitment and Dedication to SDHS's baseball program.
About Us
Established in 1992, the San Diego High School Foundation, Inc. is a 501(c)(3) non-profit organization  that develops financial and volunteer resources in order to:
promote academic excellence,
provide scholarships,
support underfunded enrichment activities,
improve graduation rates, improve employ ability of graduates,
and maintain a safe learning environment for students at San Diego High School.
Who We Are
We are an entirely volunteer-based organization that is dedicated to leveling the playing field for students at San Diego High School.
Collectively, we fundraise, administer scholarship programs, write grant applications, source volunteers, and seek community and corporate partnerships.
Our team includes alumni, community members, and former teachers, staff and parents. With diverse skills and experiences, we share a passion for and commitment to San Diego High School.