March 15, 2019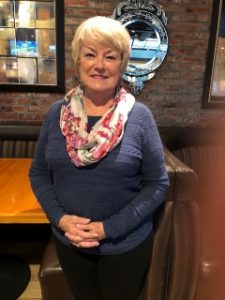 Dear San Diego High School Alumni and Friends,
This past year has been another dynamic and memorable one for San Diego High School! Our football team went all the way to CIF State Championship and brought home the Trophy! Our Basketball team, and girls soccer team have also had fantastic seasons! Under the leadership of our new dynamic Principal, Francisca Del Carmen-Aguilar, a SDHS Alumnus, Academic Excellence is continuing to be impressive and students are working hard to reach higher levels of competency.
The financial reality of maintaining these levels of achievement, both in sports and academics, is a challenge beyond belief. The local and state contributions to our campus are far less than desired even though we have more students than previous years; currently estimated at 2,600 students . The stated mission of SDHS Foundation is to "raise money to support school activities" and the need for our support is greater than ever before! We are proud to be able to assist all three schools with our funding:
*Business/Leadership;                 *Science/Technology;                  * International Studies/IB.
In conclusion, we would like to ask that you consider making a Tax deductible Donation to the San Diego High School Foundation to ensure that our students continue to maintain a high level of Academic Excellence and participation in the above mentioned activities and opportunities!
Another form of contribution you may wish to consider would be a gift through your Estate or Trust Planning. If you choose this option, we are available to assist you with this. Thank you in advance for considering the importance of a contribution to San Diego High School Foundation.
GO CAVERS!
Sincerely,
Rae Riner
SDHS Foundation President Class of 1962
We need your support to continue to make a difference in the lives of our students. This past year the SDHS Foundation was able to:
 *Provide 57 scholarships, several designated 'renewable', at a total of almost $124,000
*Establish a budget of $42,000 for program support to numerous clubs and organizations
*Contribute funds for boys and girls Lacrosse, Drama and the Academy of Finance
*Support Baseball, Basketball, Wrestling, Football and 'Cheer' Athletic teams
*Help hundreds of students tour California colleges
*Partner with the Parent, Teacher, Student Organization (PTSA) and Campus Action Partners
*Assist Special Education/Transitional Students with activities and projects
 It's evident that the support provided by the SDHS Foundation for the past 27 years has been considerable! We, with your donations and contributions, have provided approximately $3.5 million dollars to students at San Diego High School.